Murder Mystery Dinner Party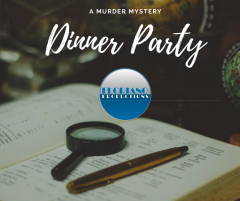 November 16, 2019 @ 7:30 PM EST - 12:00 AM EST
Where: Music Box Supper Club - 1148 Main Avenue, Cleveland, OH 44113
When: Saturday, November 16, 2019 @7:30pm EST
Tickets: $49.50 - Includes a 3-Course Prix Fixe Dinner Package
The film Casablanca comes to life with Rick, Ilsa, Victor, Captain Renaud, and Sam. Taking place during World War II, Rick loses control when folks start turning up dead. Come along as we round up the usual suspects. Full of laughs, music, and wonderful costumes from the '40s.
"Play it again, Sam. You played it for her, you can play it for me."
Join the fun! Break out the zoot suits and fedoras, '40s attire encouraged!

Purchase your tickets online and view menu options here.